Didn't have time to do April's own post as was busy with a few jobs and then getting stuff organised for May.
May was my busiest month so far with 8 days down south, back home for a day, then up to Scotland for 2 days.  Managed to take the Sun with me everywhere I went which was good as there were a few of jobs that i had to work outside.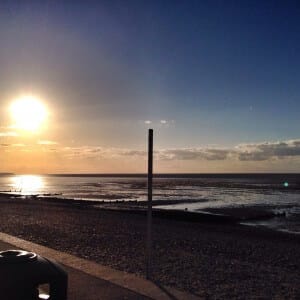 I do have an awning on the side of my van which i planned on using in those cases when the weather was bad but seeing it opened with a bike underneath doesn't really cover the bike or have much space as you have to work right next to the van.  I'm looking at fold-up marquees now which would be better as you can put them where you need them and get sides for them too.  Just need to decide on a size that is going to be big enough to work under but small enough to put up where I need it.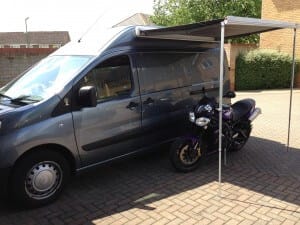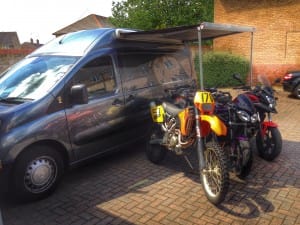 Some bit back from a few of the jobs these months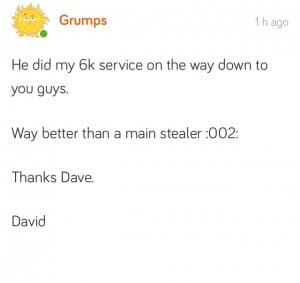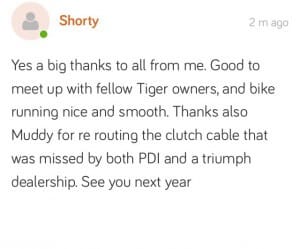 Had a drive down to the Triumph Tiger mega meet in Norfolk on the 8th May.  Was a good turn out with about 30 bikes there heading for the ride out on Saturday morning.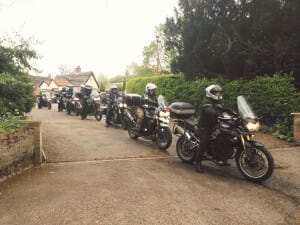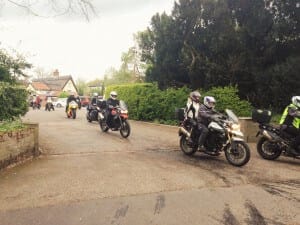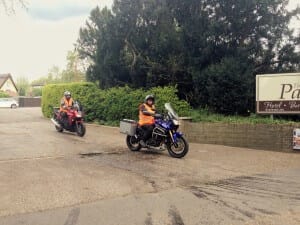 | | | | | | |
| --- | --- | --- | --- | --- | --- |
| 2015 Totals | Annual | 6k | 12k | 24k | Valve check |
| Tiger 800 | 5 | 13 | 5 | 1 | 2 |
| Tiger Explorer | 1 | | | | |
| Tiger 1050 | 1 | | | | |
| Street Triple | | | 1 | | |
| Daytona | | 1 | | | |
| Sprint 1050 | 1 | 1 | | | |
| Bonneville | 1 | | | | |
| Thunderbird | | 1 | | | |